Cargo Services sponsored a special high school graduation event at the Colts Complex in June.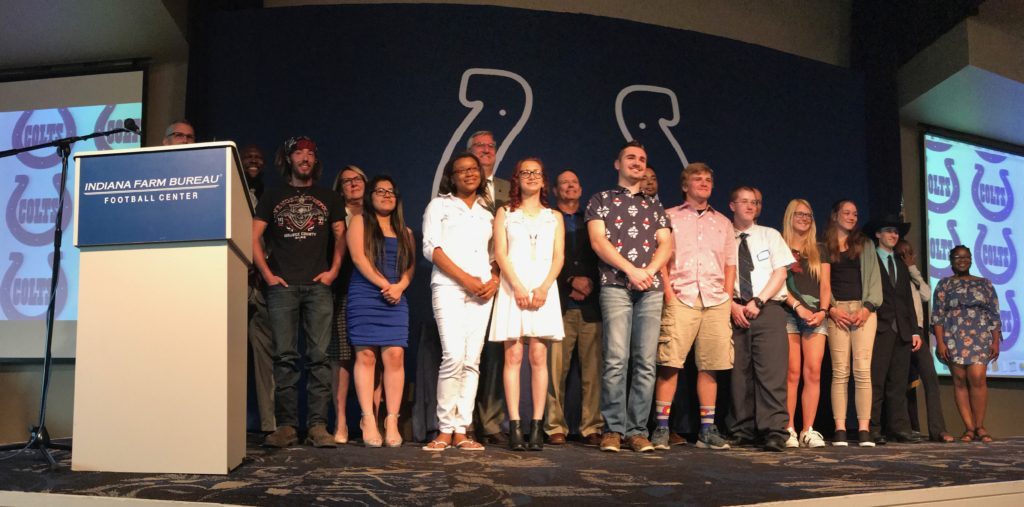 "This isn't your typical high school graduation party," says Steve Fugate, Cargo Services CFO. "These 12 high school grads have succeeded despite circumstances resulting from being foster youth. Their stories are inspiring, and I'm humbled to be able to celebrate with these kids."
This is the third year for the graduation event, which was formed out of a partnership between Cargo Services, the Indiana Department of Child Services and the Indianapolis Colts. This trio has operated a statewide Books for Youth program for 10 years that gives 25 age appropriate books to Hoosier foster youth.
"We were looking for a way to give back to older youth aging out of the foster system and wanted to celebrate their successes," says Fugate who's been hands-on each year helping to plan the events.
The graduates each completed a financial literacy class, a requirement to receiving scholarship dollars from Cargo Services.
Graduates represent Warren Central, Lawrence North, Northwest, Southport, Ben Davis and Perry Meridian.
They've been accepted to Ball State University, Indiana University, Ivy Tech, Valparaiso, Vincennes and other state colleges/universities.
Each graduate customized their party for their guests. Their preparation included a senior photo shoot session, creating and sending invitations, and choosing their food menu.
Read more about the event on the Indianapolis Colts website.
Watch the Inside Indiana Business interview with our Co-Owner/CFO Steve Fugate about this event.