Graduating from high school is a life accomplishment for any student. Graduating from high school when you have grown up through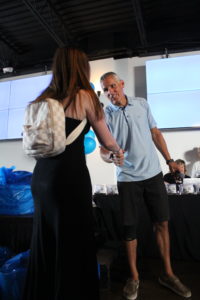 the foster care system is an extraordinary achievement that must be celebrated. "Life may have placed obstacles in the path of these youths – but they overcame those challenges by staying focused on their studies and their future academic and career goals," says Steve Fugate, CFO Cargo Services (pictured right).
Eight years ago, Cargo Services and the Indianapolis Colts began an initiative to create a Graduation Celebration foster youth graduating high school. Working with the Indiana Department of Child Services, each year graduates are identified and invited to create their celebration with family and friends.
The event began eight years ago with six graduates. This week marked the eighth year for the event, which celebrated and recognized 33 graduates from across Indianapolis. All totaled 142 foster youth have participated in Project Open House in the last eight years.
Annually Cargo Services in partnership with the NFL Colts and Indiana Department of Child Services creates an Open House event where each graduate:
Receives senior picture package
Makes their catering selection
Creates personalized invitations for family, friends, neighbors, teachers
Is recognized and receives a monetary gift to celebrate this milestone and help to fund their post-graduation plans.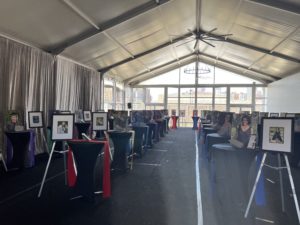 Graduates have their own table and cake decorated in their high school colors. Their tables feature posters and signature frames with senior photos and baskets to collect cards and gifts. A special card table allows all attendees the opportunity to write a personal message to share wishes with the graduates. During the recognition program messages of celebration and encouragement from Event Host Colts General Manager Chris Ballard and his wife Kristin along with their children.