Please join us in congratulating Matt Carmichael, who has been promoted to national sales manager of our trusted and tenured Cargo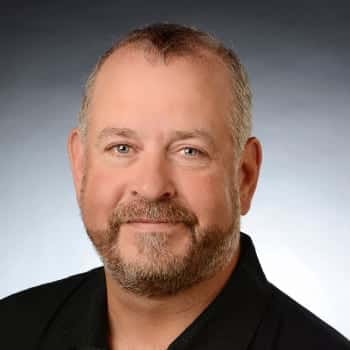 Services business development team. Matt brings three decades of experience in the global supply chain and manufacturing industry. He has worked with Cargo Services since 2021.
With a career spanning over 30 years, Matt has honed his expertise in global supply chain and manufacturing, serving Fortune 500 companies and leading teams.
Supply Chain Management: Matt is well-versed in all aspects of supply chain management by gaining a deep understanding in the animal nutrition and brewing/distilling sectors, which operate across an expansive network of locations in 38 countries.
Logistics and Planning: His proficiency extends to global and domestic logistics, demand planning, forecasting, and production planning, which will be invaluable in optimizing our services.
Operational Experience: He possesses in-depth knowledge of global and domestic shipping, procurement of raw and packaging materials, inventory, warehousing, quality, and customer service, all intricately tied to global manufacturing operations.
Technological Advancements: Matt has been at the forefront of implementing advanced systems, including WMS, TMS, ERP, and automation scanning, to enhance efficiency and accuracy across multiple facilities.
Supplier Management: He has successfully negotiated and managed numerous supplier contracts and legal agreements while vigilantly monitoring supplier performance.
Trucking Operations Expertise: His extensive experience includes the operation and business development of multiple trucking operations and warehousing, serving as VP of Operations for intermodal trucking/depot facilities. He has overseen large teams of drivers, dispatch operations, safety, and maintenance/repair of trucks, trailers, chassis, and containers.
Beyond this, Matt has cultivated a critical understanding of business management, global supply chain management, international and domestic trade, import/export practices, transportation management, warehouse and distribution management, customs, border documentation and procedures, tariff classification, duty drawback, NAFTA, international compliance, letters of credit, registrations, labeling, Incoterms, contracts, and agreements, CTPAT, and APICS.