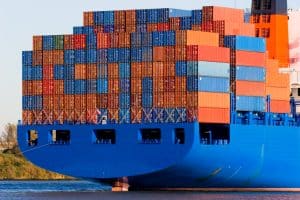 Effective the week of Nov. 30, an Equipment Imbalance Surcharge (also called an Emergency Intermodal Surcharge) will be assessed per notices we've received from select carriers. The carrier charge will affect port and rail import shipments from Asia.
CMA, ZIM and MSC have sent notices as of Nov. 23.
Other carriers are expected to follow.
Carriers continue to face a shortage of equipment including chassis. Space is full and demand is high, which translates to premium pricing. Carrier notices we've received state the surcharge in the range of $250 to $350 per container. The range is at the carrier's discretion.